The Team
We are now 6 months old and our team has grown by one. Helen Slingsby has joined us on the admin side and is proving invaluable in the efficient running of the practice.
Cath Hill
MA VETMB BSc certAVP(EP) MRCVS VETERINARY SURGEON
I have been in veterinary practice now for nearly 25 years. Working with all animals latterly indulging my passion for large animal and especially equine work. I graduated initially from Durham University in Zoology and then went on to study veterinary medicine at Cambridge University. In 2018, I successfully completed an advanced practitioner certificate in equine practice.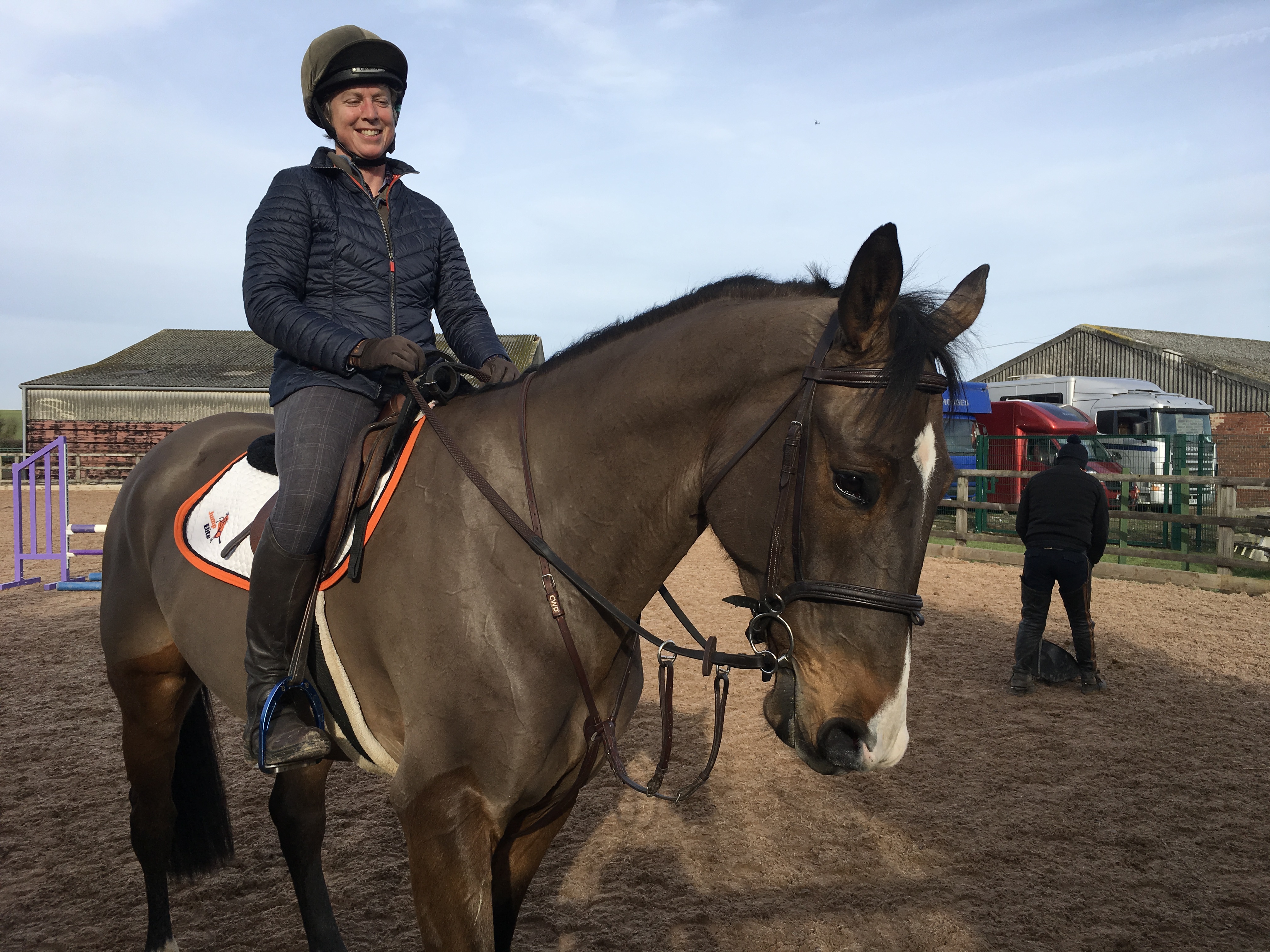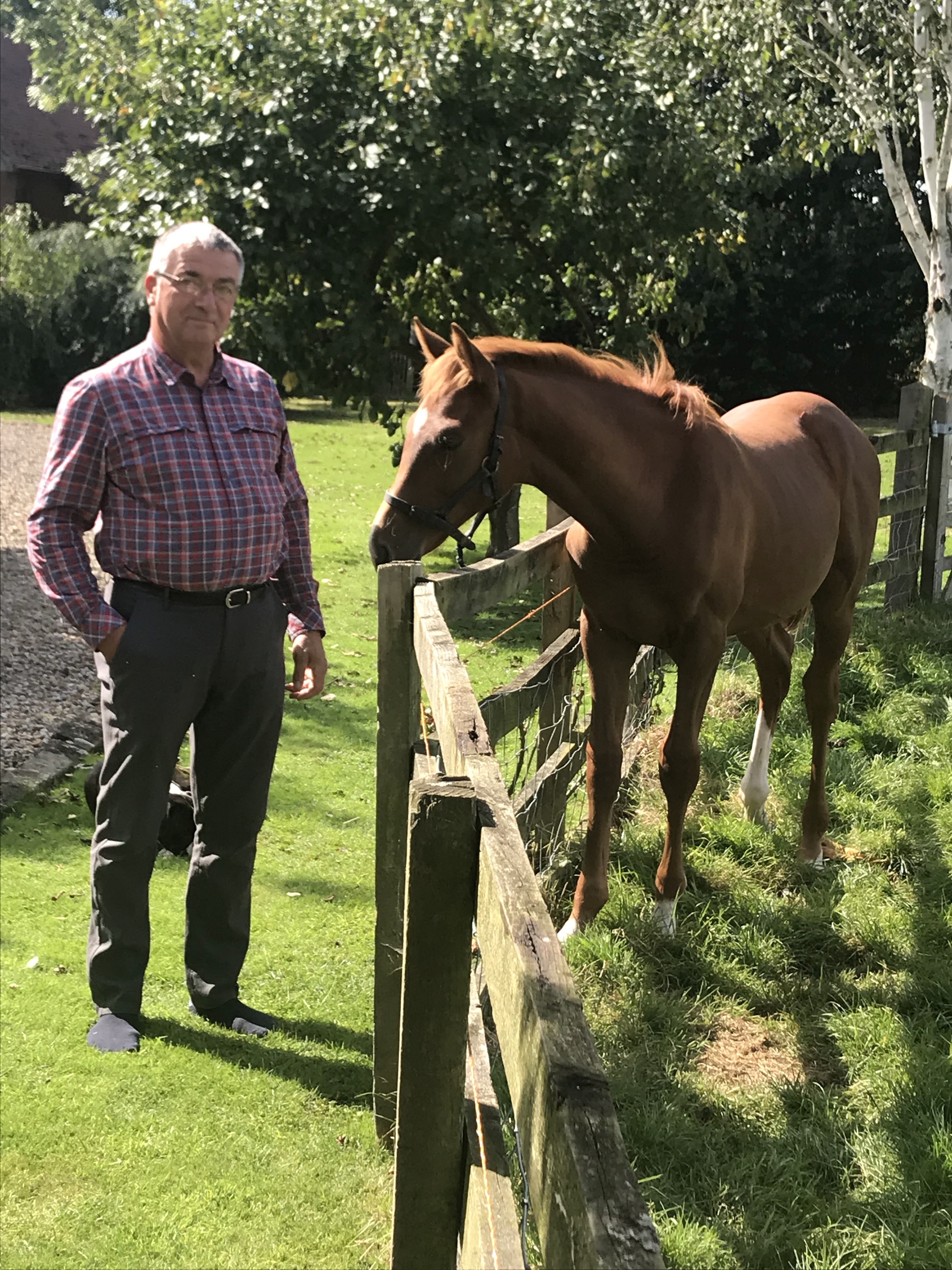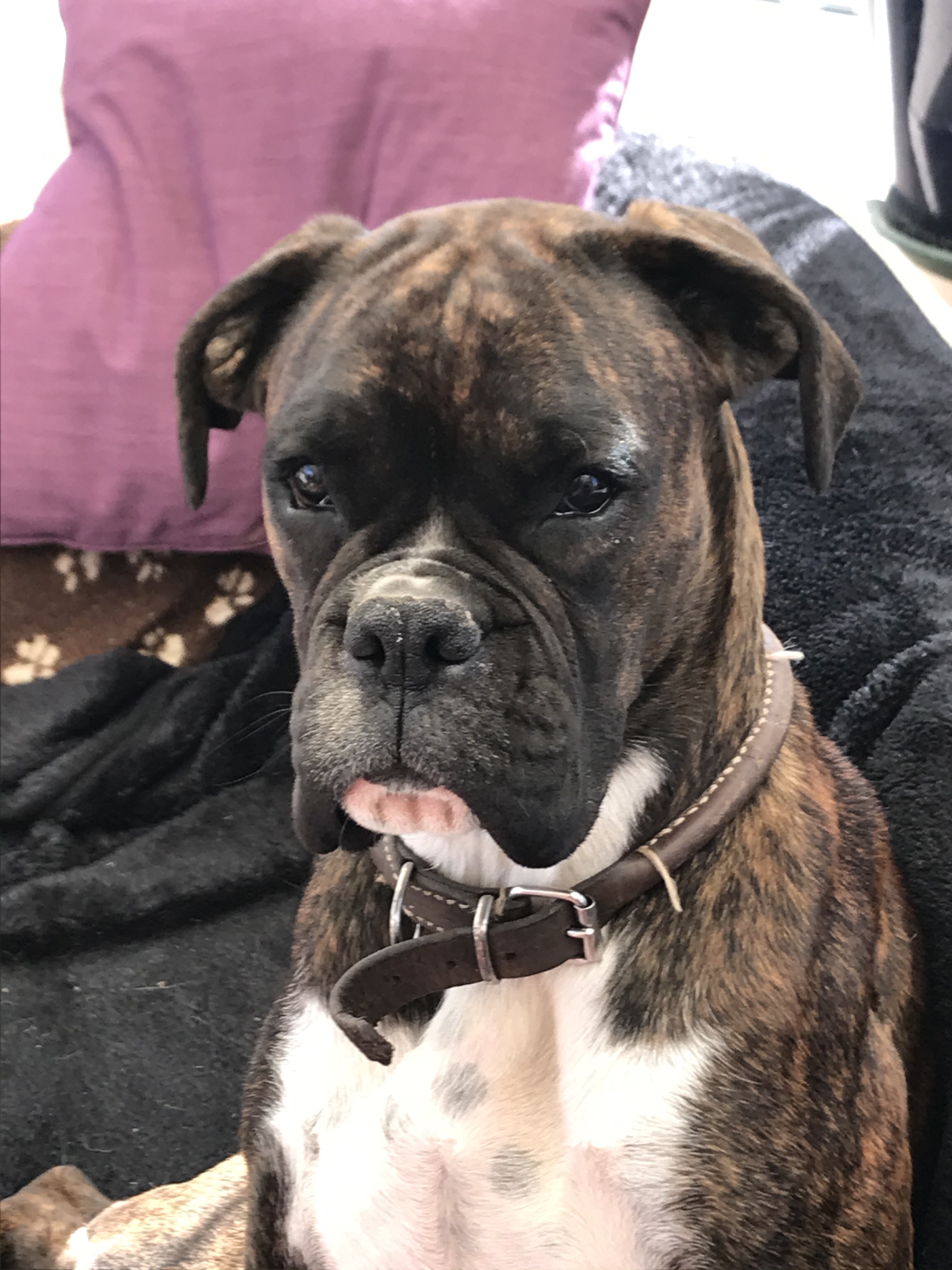 I am married with two children, Ralph now 18years old who is involved in agriculture and Mary who is now studying for A-levels. Richard my husband is tremendously supportive and apart from doing all the cooking in the house helps with running the practice.
Spare time is very precious and is filled with eventing Vigo pictured above who is rising 6 and has just started at BE 90 level. We are all mad keen hockey players too so weekends if not eventing are spent playing hockey.
You will see I have a co pilot travelling with me - "Olive" who is nearly a year old.
James Phelan
DVM MRCVS Veterinary Surgeon
I am from Straffan, Co. Kildare, Ireland. I graduated from Szent Istvan University, Budapest. I moved to the United Kingdom to indulge my passion for Equine work and joined Allan Heath Equine Veterinary Surgeons in Louth, where I got to know some fantastic people across Lincolnshire. I completed the Twemlows Equine Reproduction Course and I am constantly upgrading my skill set to improve our services offered. I have been loving every minute since settling into the lovely way of life that people in this part of the world live.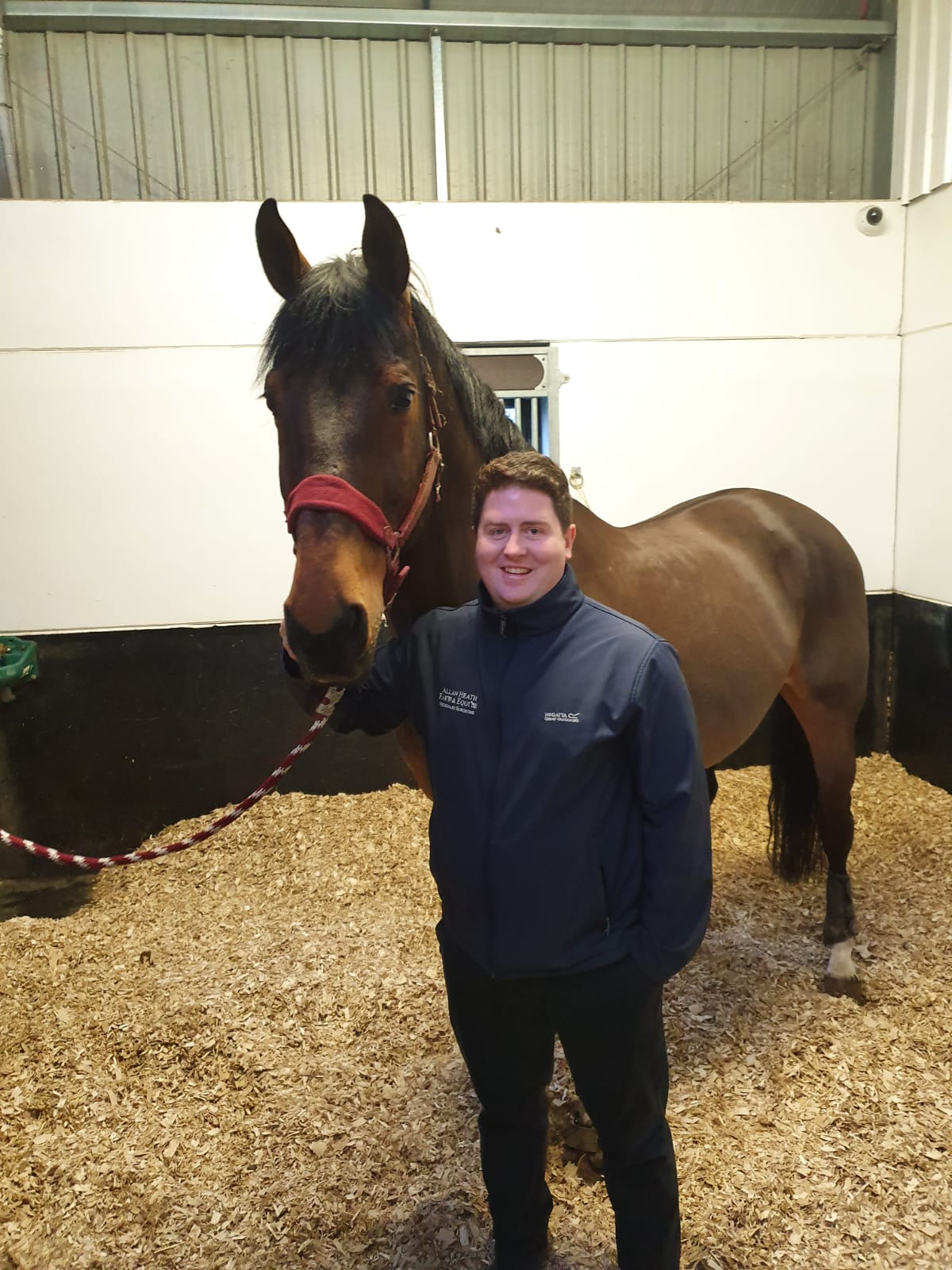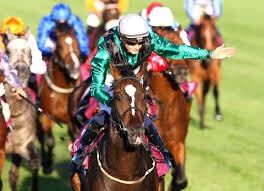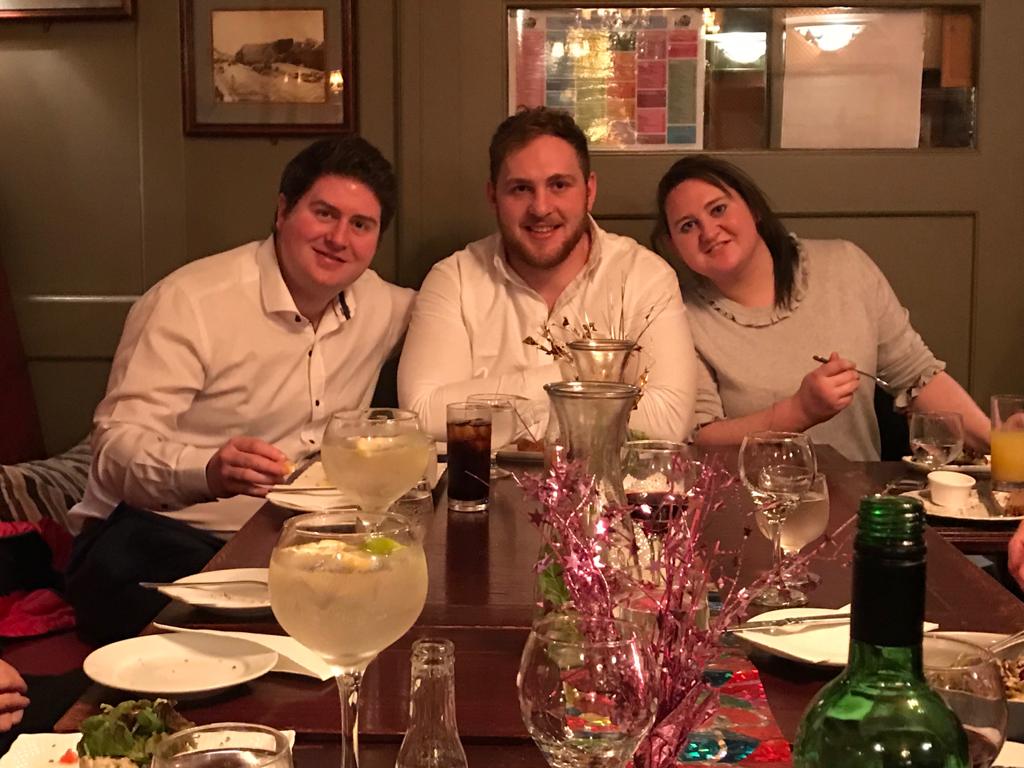 I have grown up steeped in horses and farming. My family Farm Weylands Stud has been breeding Thoroughbred Racehorses and Pedigree Texel sheep along with Suffolk and Cheviot sheep since 1978. In 2016 we bred the World's Top Rated Sprinter Limato, for which my Father won numerous awards. I am the eldest of three. My sister Rachel has a Degree in Botany from Trinity and is completing her Masters in Teaching. My brother Jonathan is doing a History and English Degree in UCD and has been a professional Rugby player playing with Munster and Saracens.
I have been an avid sportsman since secondary school. I have played rugby, hurling, gaelic football, football and hockey. I am currently  playing with the Louth Hockey Club's Mens First team where we have won back to back promotions. I am extremely interested in all aspects of the bloodstock industry including Yearling preparation. I also love to spend time going out for a nice meal and I enjoy reading, sports, podcasts, horse racing and chatting with my family and friends.