Practice Policy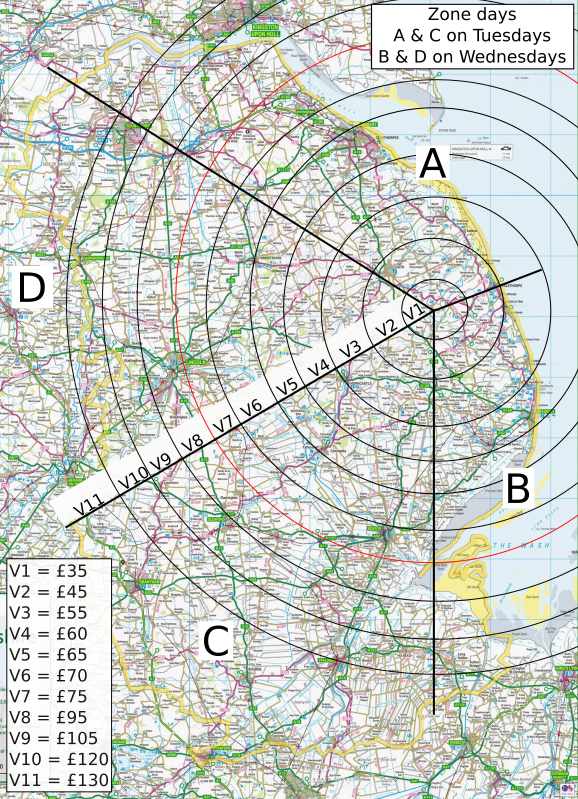 Pay as you go
We operate a PAY AS YOU GO billing system with all medicines to be paid for on collection.
We request known costs such as visit and examination fee to be paid for at time of booking with additional fees being paid on receipt of invoice. The office is open from 8.30- 5pm outside these times an extra out of hours fee will be charged.
Vist map
Visit Map as shown: Zones A, B, C, D relate to vaccination zones.
Zone visits: A/C are carried out on a Tuesdays, B/D on Wednesdays. No visit fee is charged. These
Apply ONLY to vaccinations, repeat blood samples, repeat medicine administration, and drug reviews
Visit charges:
ARE CALCULATED AS SHOWN ON MAP INTERMS OF MILEAGE RADIUS FROM THE OFFICE irrespective of location of the vet at the time of the call.
Prices correct as of July 2022. Prices are subject to change. For up to date pricing please call the office.